Mastering is the process of 'framing' the loudness, equalizing the sound, adding extra reverb for situating the recording spatially, controlling the dynamics (using compression and limiting) and optimizing the stereo image of a recording, using both analogue and digital equipment and only the most advanced software plugins.
Get one of our engineers to take care of your mastering. With their many years of experience they know how to give your recordings greater precision and liveliness.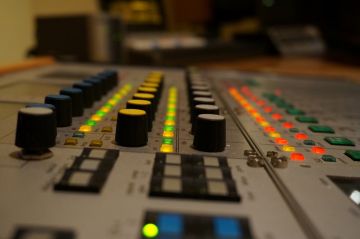 First-rate equipment and software
The state of the art equipment and software we use is excellent for all of these mastering processes. The equalizers and unique compressor/limiters in our mastering console (BW103) from Daniel Weiss are among the best in the world. We also use analogue equipment from Solid State Logic, Prism Sound, Maselec, Crane Song and Studer.

Sample rate conversion:
a very crucial process
Sample rate conversion (full DSD to PCM) and redither is done with Saracon from Daniel Weiss. This allows for a perfect finish in any deserved bitrate and preserves all the transparency and benefits of high-resolution recording with unparalleled precision in every detail at lower resolutions like the CD format.

Restoration of old and new recordings
Because of our excellent mastering facilities we can make old recordings to sound as if they had been recorded yesterday. These recordings can then be secured on CD or DVD where they will be safeguarded for years to come.
Using the best hardware by Cedar and plug-ins from a.o. Algorithmics Renovator allows us to remove unwanted noises at any sample rate up to and including DSD256. The results will amaze you.