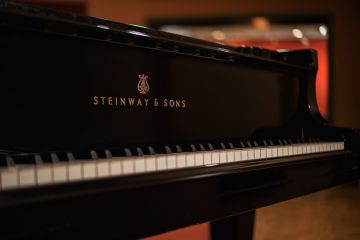 Microphones
Schoeps CMC5/CMC6 Colette series
Neumann
B&K 4006 - 4011
DPA
beyerdynamic
Telefunken
Royer
Sennheiser MKH Series
Shure
AKG
etc.
Personal monitoring
3x APHEX HeadPod 4 (high performance headphone amplifier for personal monitoring)
Reverbs
3x Bricasti M7 system (with remote control)
Audio interfaces
Merging Technologies Pyramix Masscore (2x)
Horus AD 24 mic/line inputs, DA 16 outputs, all formats PCM & DXD/DSD Fs256
Horus AD 32 mic/line inputs, DA 16 outputs, all formats PCM & DXD/DSD Fs256
AD converters
DCS Bitstream AD Converter
2x Prismsound AD II
Weiss ADC I including mic/line pre-amps


Plug-ins
Plugin Alliance - Elysia / Brainworx DigitalV2/BX dynV2 etc.,
Algorithmix Red Equalizer, VB audio DXD designed at our request a.o. EQ/Param EQ/ Compressor Limiter C10 DXD etc.
Weiss Saracon Sample Rate Conversion - full DSD to PCM conversion
Several Besttrex plugins
Recorders
DAT-recorders
Sony PCM 7030
Sony PCM 7050
U-matic recorders
Sony DMR 4000 Master Recorder/Player
3x Sony DMR 2000 Recorder/Player
Other digital recorders
Analogue recorders
Studer A80 MKII Master Recorder 2-track 15/30
Studer B67 Master Recorder
2-track Nakamichi Casette recorder/player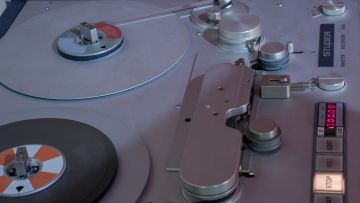 Mastering
Cedar Dehisser series DH II
Weiss ANR Power Redither
Harddisk editors
2x Pyramix Masterpack V8.1
Sadie Classic
Genex 8000 including GXR48 Remote Controller
Tape editors
Sony DAE 3000 1x DMU 30 metering
2x DTA 2000 Tape analyzer
DFX 2400 sample rate Converter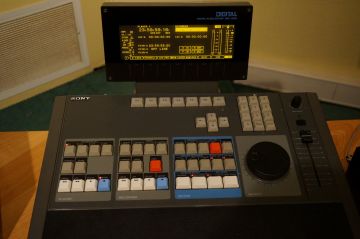 Mixing consoles
Weiss IBIS series Mastering Console 8 channels with compressor / limiting & side chain, expander, specially build notch filter and extensive EQ.
Monitoring
5x Studer monitoring A723
8x Philips Motion Feedback
2x Acoustic Research LST
4x Acoustic Research AR 3a Improved
Crane Song Avocet Class A amplifier and surround monitor controller
SPL Surround controller